This post brought to you by
Miracle-Gro
. All opinions are 100% mine.
We received this beautiful sculpture-like planter as a wedding gift. While I can imagine exactly what I want to plant it in come Spring, I've been uninspired so far this fall.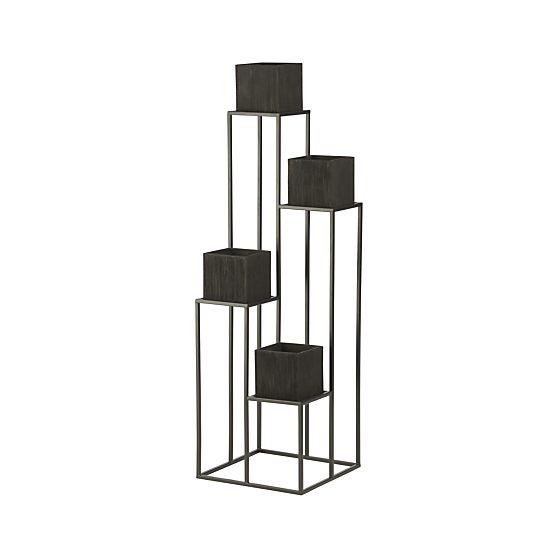 But when we started cleaning out the basement, I found some lettuce seeds Mom had sent me last year. The new planter would be perfect for a small fall lettuce crop! It's on the deck so I can easily harvest the lettuce, and up off the ground so we know it won't be tainted by dog pee. I checked out this video by
Gardenieres
on
setting up a container garden
, just to make sure I know what I'm doing (and it seems like it do - it's pretty straightforward!).
One of my biggst challenges with container gardening is remembering to water the darn things. I used to kill plants all the time by forgetting to water them, but that all changed once I started using Miracle Gro's Moisture Control potting mix. It retains water without keeping the plants soggy, and slowly releases it as the plants need it. I can now get away with watering the plants about every two weeks, but if I water more often, they're still OK.
I started using it about 10 years ago, and those very first plants are still alive! Which really says something to me, because it's not like I've learned to water more frequently.
The times they are a changing, because now there's even a
Miracle-Gro Facebook page
, but I have to say they do have some great tips on there! I'm sure I'll be back for help from their community if my lettuce-lets get a disease.
I'm excited for the rainy evenings and cool nights to start helping my little seeds along! I can't wait to enjoy a home-grown salad!